The Royal Highland Show is to name their all-weather equestrian ring in honour of Her Majesty the Queen's Jubilee year.
The 'Jubilee Ring' is best known for showjumping events in the showground. This announcement comes as the Royal Highland Show celebrates its 200th anniversary year.
The ring will be formally unveiled at the 2023 Royal Highland Show. As part of the Queen's Green Canopy Initiative and in partnership with Scottish Woodlands, native and ornamental trees will be planted around the Jubilee Ring.
Her Majesty the Queen is Patron of the Royal Highland and Agricultural Society of Scotland (RHASS), organisers of the Royal Highland Show.
Bill Gray, RHASS Chairman commented:
"We are delighted to be naming the Jubilee Ring in honour of our Patron, Her Majesty the Queen. Her love of equestrianism is well known, so this is the perfect way to celebrate both her Jubilee year and the bicentenary of the Royal Highland Show."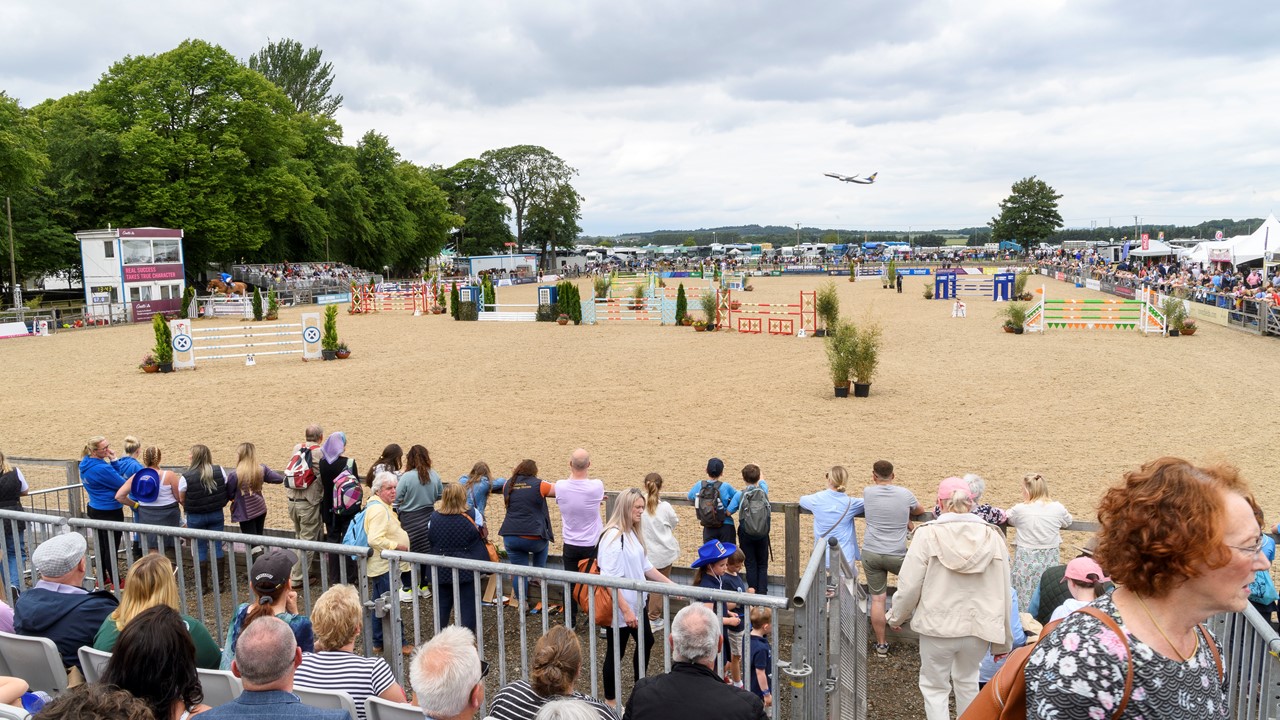 Anne Logan, Chief Steward of Show Jumping at the Royal Highland Show, added:
"Her Majesty is a renowned supporter of equestrianism in Scotland and beyond, so it is with great happiness we are naming the Jubilee Ring in her honour.
"I look forward to seeing the new generations of show jumping talent who will make their mark in the Jubilee Ring in the years to come."
Ralland Browne, Managing Director of Scottish Woodlands commented:
"We are happy to be working with RHASS to plant a variety of trees, including native Scottish species, in support of The Queen's Green Canopy initiative. The trees will further enhance the showground and help make the Jubilee Ring a beautiful place to watch equestrian talent."
The Royal Highland Show, supported by the Royal Bank of Scotland, takes place 23-26th June 2022. Tickets are still available for Sunday, including for car parking, but must be pre-purchased online this year and no tickets will be available to buy on the gate.
The Show is being broadcast online this year via RHS TV, funded by the Scottish Government. For further information and to purchase tickets please visit www.royalhighlandshow.org.