Royal Highland Show 2023
The Royal Highland Show takes place on 22 - 25 June 2023.
Tickets
Tickets must be bought in advance online as there will be none at the gates! 
Save time instead of queuing and buy on our website in the top right corner of the screen!
Tickets released so far can be found at the Royal Highland Show website
Yes, parking will be available to book at the same time as booking tickets!
If you don't receive your confirmation email, please allow up to 24 hours for it to reach you at busy periods and also check it hasn't gone into your junk mail folder.
If you are still have trouble getting your confirmation email, you can check your order has gone through by logging into the Customer Services area here and use the option on the next page to resend your confirmation email.
No, tickets and parking will be pre-booked only this year to help manage numbers and ensure the safety of visitors & staff.
All tickets have now been released!
TicketPlan will cover any reasons outlined in their T&Cs.
To submit your claim, please click here.
Tickets  are sent to your email around 7-10 days before the event. This is done to try and help See and event promoters combat ticket re-sale, forgery and loss. Unfortunately it is not possible to get your tickets dispatched on request.
Unfortunately not, there is a strict no refund policy which includes no transferring tickets to other days.
If you have forgotten to add tickets to their order or would like to make an additional purchase you can sign into your account and add on additional tickets without paying another Transaction Fee.
You will then receive an updated confirmation email and tickets attached.
Yes! With our new basket function you can purchase entry and parking tickets together, simply select one of the tabs pictured below to choose which tickets you'd like to buy!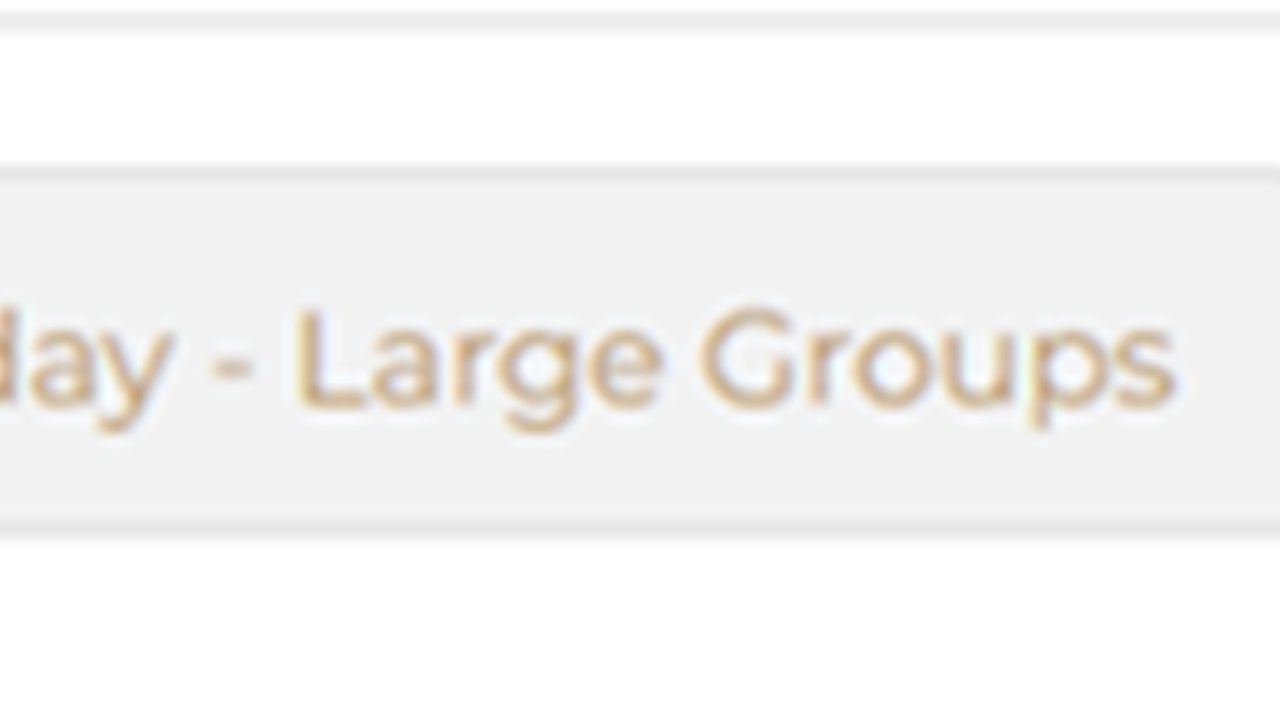 Yes, you can buy a parking ticket without buying an entry ticket
School group bookings have launched! Go to the RHET website to book!
Group Bookings
Group Bookings for up to 50 people per day can be booked through our ticketing vendor. To purchase tickets for groups larger than 51, please contact groups@seetickets.com.
Coach Parking is free and doesn't need to be pre booked. There will be signage in place on the approach to the event that will direct you to the coach parking area.
If you are bringing a coach your driver will qualify for a free entry to the event so a ticket doesn't need to be purchased for them.
General
You can bring a picnic but we do have a large offering of food to go establishments within our food courts.
Alcohol cannot be brought into the Showground.
Think practical and wear appropriate clothing and footwear.
The Royal Highland Show covers over 280 acres and comprises of both indoor and outdoor offerings.
Scotland has been known to experience all four seasons in one day, so it would be advisable to opt for layering clothing and bring a waterproof.
There are multiple permanent toilet blocks with disabled and baby changing facilities located across the Showground.
There are is also a Parents Room located in the Highland Hall on 15th Avenue.
There is also a Changing Places Toilet located in the Cattle Hall/ Highland Hall on 15th Avenue.
We will have an additional adult changing facility located at the East entrance.
Smoking is NOT permitted in any enclosed building or space including the marquees.
Yes, please inform the gate attendant and you will receive a hand stamp to allow re-entry 
The Royal Highland Show is a must for younger visitors and it is free for those aged 15 and under.
The Discovery Centre located on Avenue Q is a must for children of all ages. There are interactive sessions which children can participate in, as well as lots of things to learn about.
Each area within the Royal Highland Show has a number of attractions including live music, the cookery theatre, Grand Parade and much more. Children can also get close to creatures in the Poultry and Honey marquees, where they can learn the bee dance and make candles.
In 2023, the return of Golden Shears World Sheep Shearing & Woolhandling Championships will wow them with lightning speed shearing - blink and you'll miss it!
Many children love tractors, so it's worth visiting the machinery trade stands, however, please don't allow children to climb on the displays - it is not safe for them to do so.
There will be free wrist bands for writing a parent or guardian's phone number, which helps ensure that you are quickly reunited with your child should they become separated. These can be collected from The Rotary Club at both main entrances.
There will be a bike rack at the East entrance and West entrance. Please bring your own lock to secure.
The Show's opening times are :
Thursday 22nd  - Saturday 24th  : 7am - 8pm
Sunday 25th : 7am - 6pm
Accommodation / Transport
There are plenty transport links to the Royal Highland Show as we are 5 minutes away from Edinburgh Airport, a 15 minute walk from Ingliston Park & Ride Tram stop,  have multiple bus links picking and dropping off visitors as well as taxi drop off too! 
You can also travel to us as part of  a tour with www.fieldfarmtours.co.uk
Coach Parking is free of charge and does not require pre booking. There will be signage when approaching the Showground to direct you to the Coach Parking Area.
Membership
Members should have reserved their days letting us know if they are attending the show this year! 
You can apply to become a RHASS member by following this link - https://rhass.org.uk/members 
Sadly the deadline to become a member for this years show has passed and will re open in july
Membership of RHASS, the Scottish charity behind the Show, conveys a number of benefits. As well as supporting RHASS's charitable remit to support Scottish agriculture, members also get free entry to the Show, three copies of Society magazine every year and a number of other benefits including reduced costs on hotel stays and airport parking near the Showground. Members also get an exclusive discount off of Hoggs and Fife Clothing too! 
Provided we have your up-to-date email address, you should have received an email with a link to reserve your day tickets to RHS
Once you have booked your days at the Show, your Members badge will arrive by post.
Friends and Family tickets and parking will be via email from our ticket vendor.
We are asking all our members to let us know on which days they would like to attend the Show. All members are able to come on all four days and if you need to retain flexibility as to which days you will attend, please do book for all four days.
We would appreciate that, if you decide later you are not coming on all four days, you let us know by sending an email in advance to membership@rhass.org.uk.
For public safety reasons, we have set a daily capacity this year. Members will have priority to attend the Show, however if members are unable to come on a given day or days, then it would be of benefit to the Society to sell an additional ticket to a member of the public and thereby raise further charitable funds to support others.
This process will be through our ticket vendor - instructions will be sent by membership teams
In order to manage capacity, we require all members as well as all members of the public to purchase parking in advance via Universe. In the current landscape this enables us to plan resources appropriately.
Limited overnight parking will be available for purchasers of 2 and 4-day tickets. Please ensure your pass is properly displayed at all times as checks will be undertaken. Please see terms and conditions on the back of the tickets and displayed in car parks.
We used this approach in 2022 which worked very well and plan to take this forward. We will also be communicating through press, media, social channels, website and emails.
All parking must be booked in advance.
As always with the Royal Highland Show and any other large events at the Royal Highland Showground, RHASS works closely with partners including Police
Scotland and City of Edinburgh Council on traffic plans and contingencies.
Go to http://portal.rhass.org.uk/email and complete the form.
DO NOT put this link in a search engine, TYPE IT IN TO THE ADDRESS BAR OF YOUR BROWSER.
Alternatively, send an email to
membership@rhass.org.uk and we will add your email address to your record for you.
Go to http://portal.rhass.org.uk/user/register and follow the instructions on the screen.
Please send an email to membership@rhass.org.uk with a note of your membership number (if you know it), name, address, postcode and date of birth. 
The Membership Team will then set up a user account for you and send you a link where you will be able to create a password and log on to your user account and pay.
Send an email to membership@rhass.org.uk with a note of your name, membership number (if
known), previous address and new address and phone number.
Send an email to membership@rhass.org.uk with a note of your previous name, membership
number (if known), new name and new address and phone number if you have also moved.
If you wish a new email address to be added to your record send an email to membership@rhass.org.uk asking us to update your record for you. Please do not attempt to log on to our system to change it yourself.
If you received an email from us then please DO NOT attempt to log on to our membership portal in any way to attempt to provide your email address again. We already have it!
Please be assured that although the confirmation message you will have received from our direct
debit provider GoCardless states your first payment will be collected in January 2023, your first payment will actually be collected within around 5 business days of you setting the direct debit up
and the following annual payments will commence in January 2023.
The emails for members will be sent out in early 2023!
31st of May is the deadline to reserve your days!
If you are not able to come to this year's Show, please do still click on the link and let us know that you are not coming. If members are unable to come on a given day or days, then it would be of benefit to the Society to sell an additional ticket to a member of the public and thereby raise further charitable funds to support others.
The form cannot be amended after it has been submitted.
If you have made a mistake, please send an email as soon as possible to membership@rhass.org.uk with 'Urgent: RHS form change' in the subject line.
This will be communicated to members through letter or email
This will be communicated by membership teams through email or letter
This will be communicated to members through our membership teams
Yes these will be available for members!
Accessibility
Yes, there are baby changing facilities located around the Showground.
We have dedicated disabled parking available – please have your Local Authority Disabled Badge displayed as you approach the car park and follow the signage.
Yes, we have a dedicated Changing Places toilet located on site. There will also be PAMIS Pamiloo facilities located around the showground.
Yes, carers go free to the Show - every accessible ticket includes a carer ticket
Competitions
The Judges have been announced and can be found in our blogs section! 
These have been released!
These are now closed for 2023
Trade Stands
Returning applicants should have received a proposal from our trade stands team, which you should have either accepted, queried or declined.
Applications for new trade stands are now closed!
International Visitors
No discounted or complimentary tickets will  be available when arriving on the Showground.
When checking in to our International Visitors Area, you are welcome to relax here and enjoy a complimentary refreshment.